AVAILABLE SLOTS: 5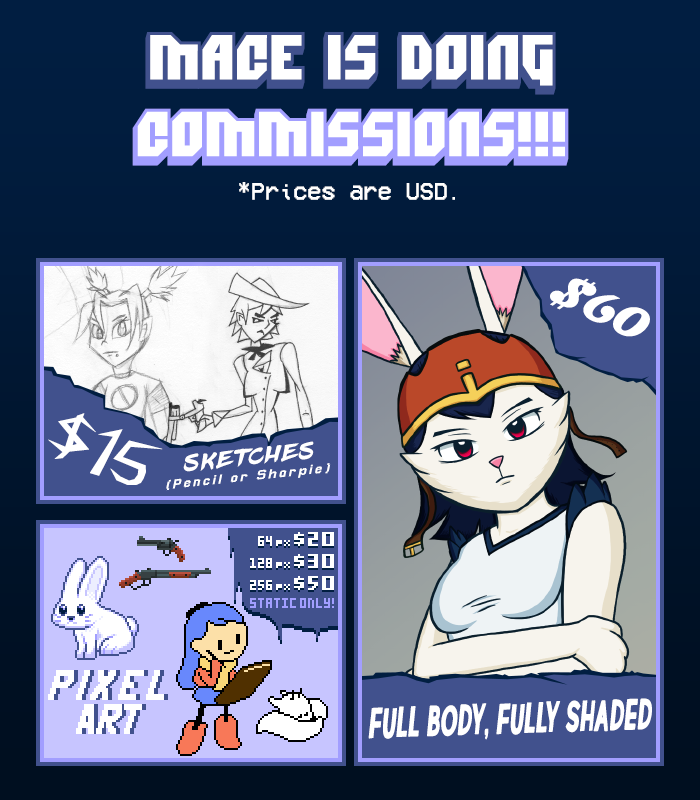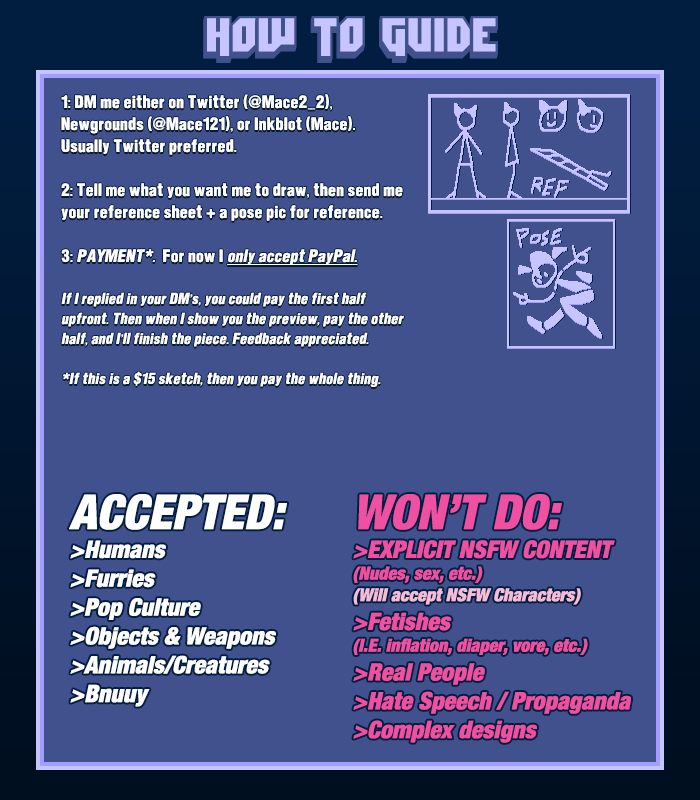 I updated the Commission ads to simply scale it to Yankee Dollars.
To give out some extra details why I don't accept the stuff on the right:
Backgrounds:
-The backgrounds can be either solid, gradient, or transparent.
Explicit NSFW:
-Bikinis & Swimsuits are okay, but I won't draw nipples
-Won't draw bodily fluids (except blood, but no gore)
-I will draw your NSFW OC's in a SFW manner
Fetish Art:
The few here are just the tip of the iceberg.
-Won't draw feet or armpits as the focal point
-Won't do BDSM or any bondage gear
-Vore in general
-Transformation as a sexual thing
REAL PEOPLE:
-This means IRL people like you & me.
-I won't draw you, your relatives, or people you disliked.
-Will draw actors portraying their roles (i.e. Mark Hamill as Luke Skywalker)
Hate Speech / Propaganda:
-I'm here to draw art, not political statements.
Complex Designs:
-This means excessive levels of detail
-Also realism
-I would simplify the armor/mech designs.