I haven't been active on this site for a while... Well, technically I am, but I just wanna check some of the art I was following. Sometimes I post my own art here... Twice this year. Actually I did made more than that, but two of these are better to post here.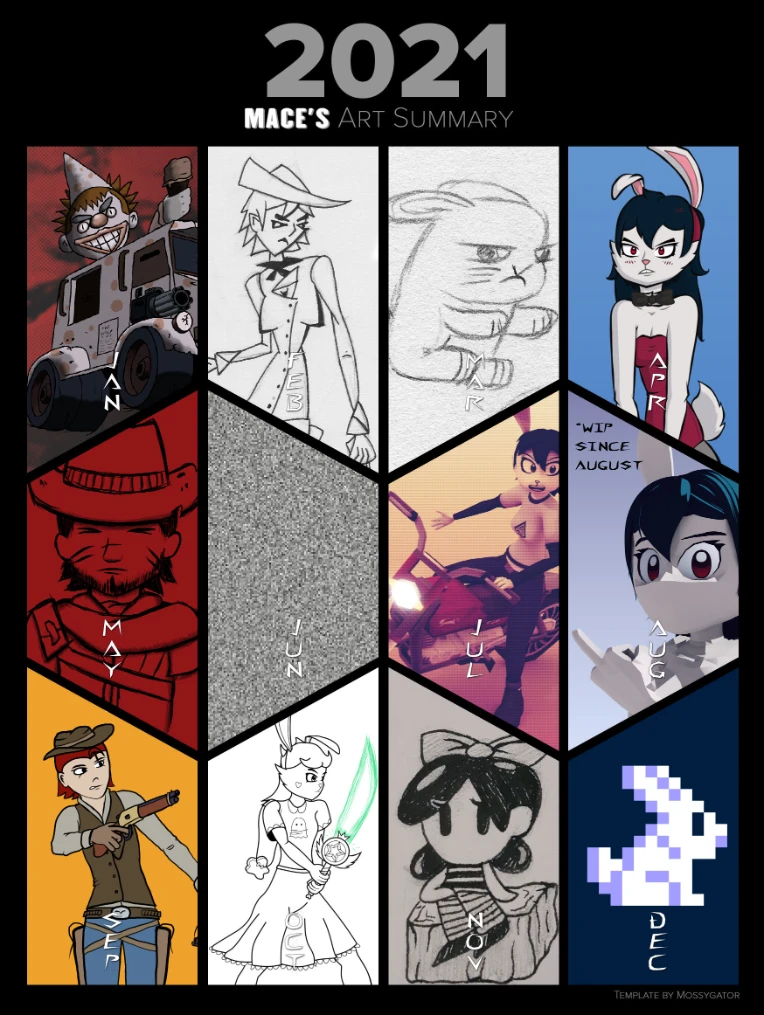 Besides just posting art, what was I doing? What accomplishments have I done? Let me count the ways:
>(One of) The first people witnessed gameplay of Twisted Metal Harbor City, that Twisted Metal Black sequel that was cancelled.
>Got a full-time job.
>Bought a new PC with an RTX GPU. In other words: Bought a PC that could run Unity games and then some.
>Started to use Steam
>Upgraded my PC (More RAM, more storage space, more fans)
>Upgraded my PC setup (new mice, TV, monitors, etc.)
>Found & reproduced THAT Daikatana ad, because no one else decides to do it (let alone find the magazine that has it).
>Learn to do some photography
>Home survived natural disasters. Twice: One was the summer wildfires, and another was a flood occurred last month as of this post.
>Become a patron
>Become a Kickstarter Backer
>Preordered my first game... And it doesn't suck ass. Hot Wheels Unleashed btw.
>Got my first Hot Wheels Redline. The genuine late 60s-early 70s kind.
>Become a Red Line Club member, then bought 2 RLC exclusive cars.
>Finally found that Jampack Winter 2001 demo disc I've been searching for 13 years.
>Bought some Christmas presents for my family members
>Opened a new Youtube Channel for a series I'm working on. Still under construction.
2021 may not be the year of my artistic integrity, but here's to hope that it gets better in 2022... And Nike is counting their days that they need to deliver on making this car Gran Turismo 4 predicted ages ago.